Jacksonville's Beastmode settles in with CTCMG.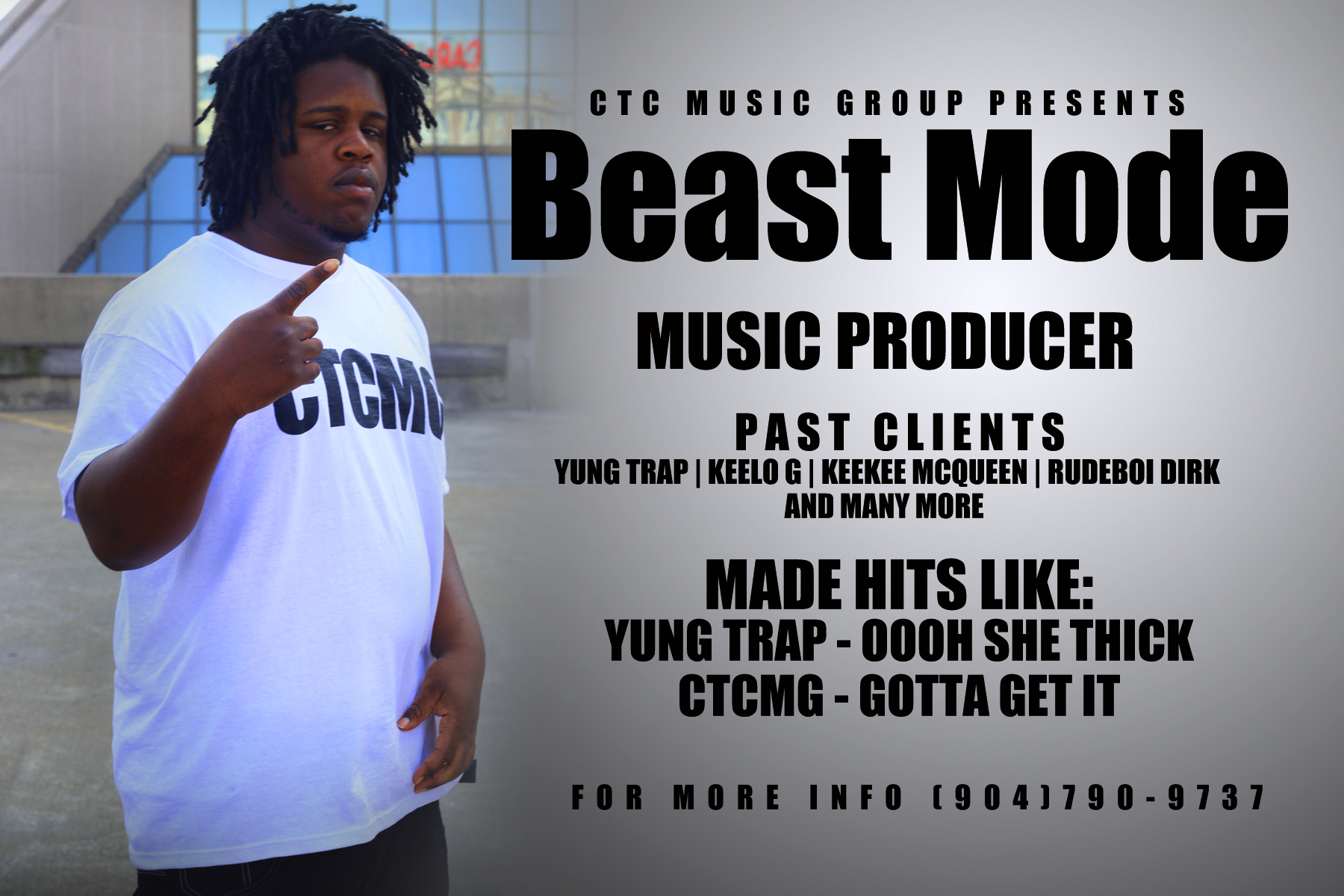 ONE OF THE FIEST PRODUCERS IN DUVAL COUNTY RITE NA DIS YA NIGGA BEAST MODE CHECKIN IN GOT SUM OF DA FIEST INSTRUMENTALZ YO EARS WOULD DIE TO HEAR FUCK WIT ME I GOT SUM QUALITY SHIT U MIGHT LIKE!
Beastmode Interview
CTCMG's numbah 1 i go by Beast Mode
Why this name?
I thought out in the blue by just saying "beast music" then I just put it together and made a fie ass name for my music production.

Do you play live?
Not yet but soon.

How, do you think, does the internet (or mp3) change the music industry?
Yea cuz it gives it better sound and quality, and it faster.

Would you sign a record contract with a major label?
depending on what the contract looks like as far as benefits and sh*** like dat

Your influences?
Mannie Fresh, Lil Jon, Swizz Beatz, Pastor Troy,
Pharrell Williams, Scott Storch, Dr. Dre, M Jeezy, Kane Beatz, Young Shun, Kanye West, Mouse, David Banner, Shawty Redd, Drumma Boy, Polow Da Don, DJ Toomp, and a whole lot mo FO REAL!!!!

Favorite spot?
DUVAL

Equipment used:
Fl Studio 10